The Effect of Career Indecision on Wrong Choice of an Occupation: A Mixed Methods Research

Abstract views: 559 /

PDF downloads: 326
Keywords:
Career indecision, wrong choice of an occupation
Abstract
This research method, which aimed to determine the effect of career indecision on the choice of an occupation was carried out as mixed method research which includes quantitative and qualitative research approaches. In the qualitative part of the research, scale items were identified by interviewing with fifteen teachers, who were selected via purposive sampling method and convenient sampling technique. Scale items were written by analyzing qualitative data with thematic and descriptive analysis. In quantitative part of the resaerch, the research sampling was selected from the teachers working in official schools in Karatay, Meram and Selçuklu districts located in the center of Konya province. As a result of the survey studies, n=397 valid survey forms were obtained from the teachers. In accordance with the expert judgments, a pilot implementation was initiated. In the study, both the structure validity and scope validity of the scales relating to career indecision and wrong choice of an occupation were analyzed and the validity was verified. The reliability levels of the scales were also found to be high. Furthermore, it was concluded that career idecision had a significant effect on wrong choice of an occupation by twenty-six percent [β=.26, p<.05].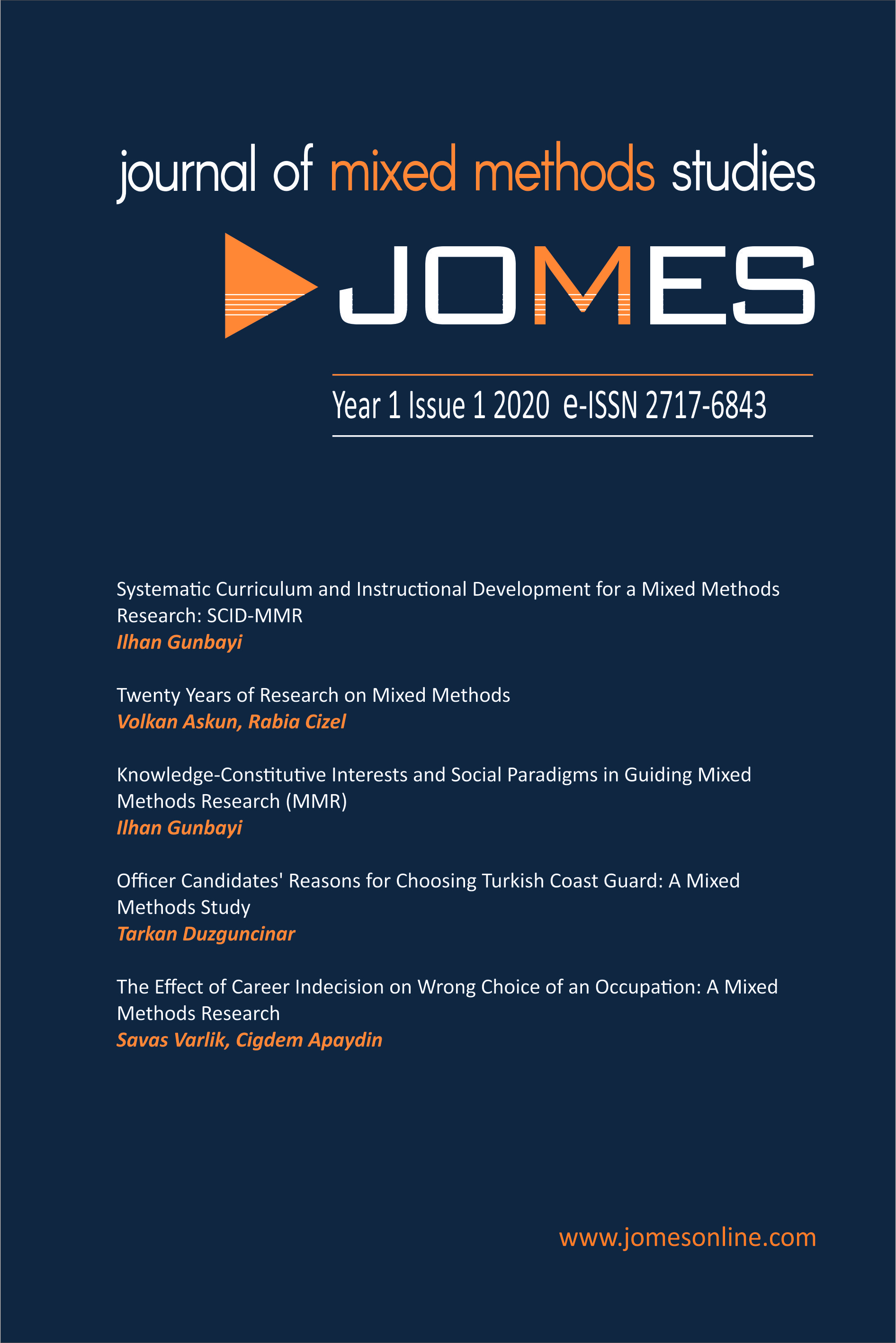 Downloads
How to Cite
Varlik, S., & Apaydin, C. (2022). The Effect of Career Indecision on Wrong Choice of an Occupation: A Mixed Methods Research. Journal of Mixed Methods Studies, (1). Retrieved from https://jomesonline.com/index.php/jomes/article/view/8
License
Copyright (c) 2022 Journal of Mixed Methods Studies
This work is licensed under a Creative Commons Attribution 4.0 International License.