Validity and Reliability of the Pedagogical Leadership Scale: Mixed Methods Research
Keywords:
pedagogical leadership, validity, reliability
Abstract
 This research, which aims to determine the validity and reliability of the pedagogical leadership scale, is a mixed method research that includes quantitative and qualitative research approaches as a method. This research used a multi-phase mixed design based on examination through a cycle of quantitative and qualitative research aligned sequentially with each new approach that builds on what has already been learned. It can be said that this research, in which the paradigm of the research, quantitative and qualitative approaches are used, is gathered under the umbrella of pragmatism, which brings together the philosophy of both realism and idealism, which is a final world view oriented to practice whatever works. The universe of the research was determined as the education administrators working in public schools in Karatay, Meram and Selçuklu districts located in the city center of Konya. By calculating the sample size, n=234 education administrators were reached. For the analysis of the data, exploratory and confirmatory factor analyzes and reliability analyzes were performed. As a result of the findings, it was concluded that the pedagogical leadership scale is a valid and reliable measurement tool in general.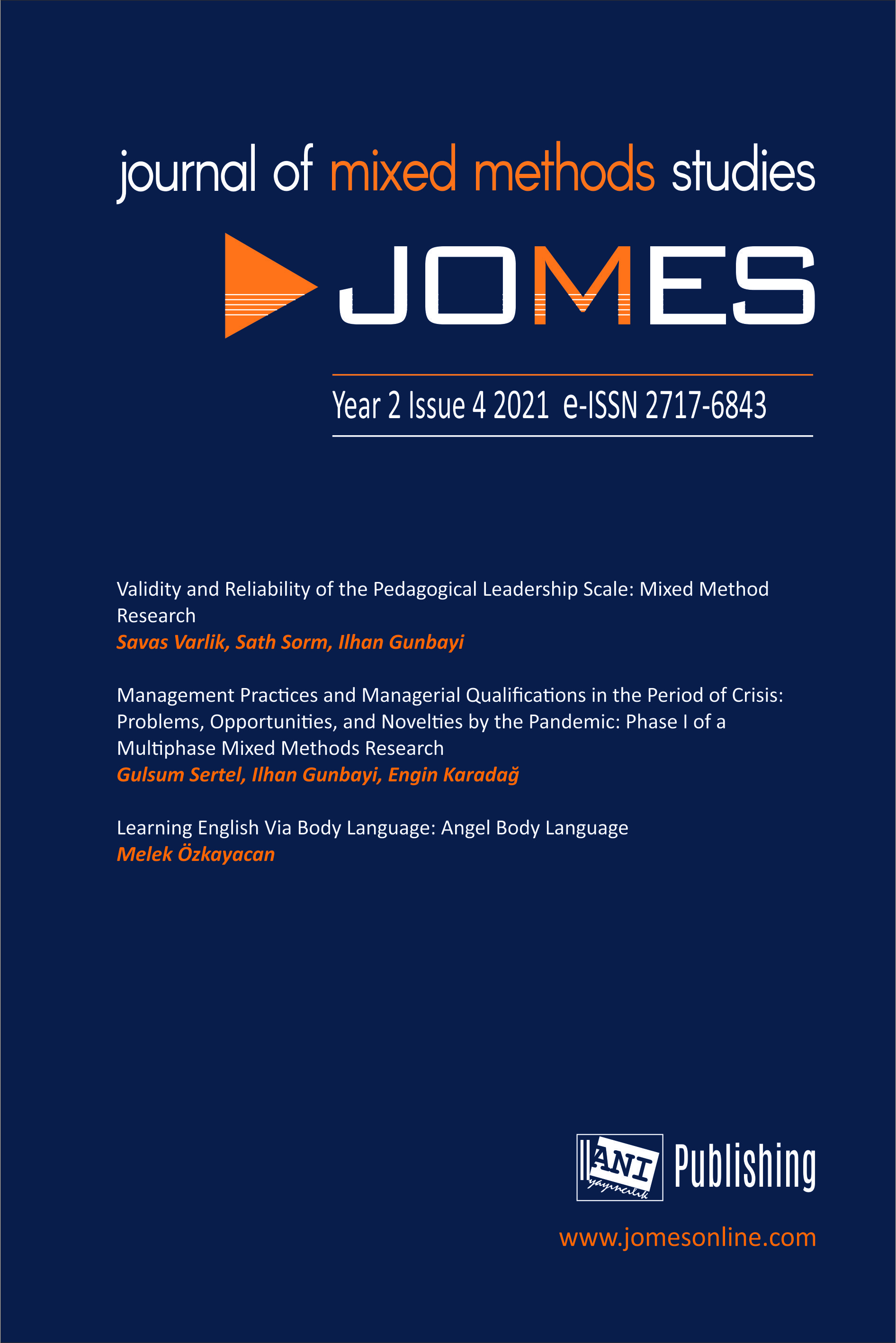 Downloads
How to Cite
Varlık, S., Sorm, S., & Günbayı, İlhan. (2022). Validity and Reliability of the Pedagogical Leadership Scale: Mixed Methods Research. Journal of Mixed Methods Studies, (4). Retrieved from https://jomesonline.com/index.php/jomes/article/view/15
License
Copyright (c) 2022 Journal of Mixed Methods Studies
This work is licensed under a Creative Commons Attribution 4.0 International License.